Products & Services
Selecting a security alarm system, to protect your home or business, may be one of the most important decisions you'll make in your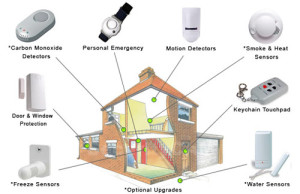 lifetime. A security alarm system will help protect your family, business and the valuables you've worked so hard for. More importantly, it will give you a secure feeling.
First Alert Professional Security Systems is a Honeywell Company that is the largest manufacturer of the best security alarm equipment in the world and the leader in providing comfort, health and security solutions. Honeywell's skilled engineers are dedicated to providing the latest technology in electronic security.
Please contact us by calling (620) 232-9294, or emailing us here.